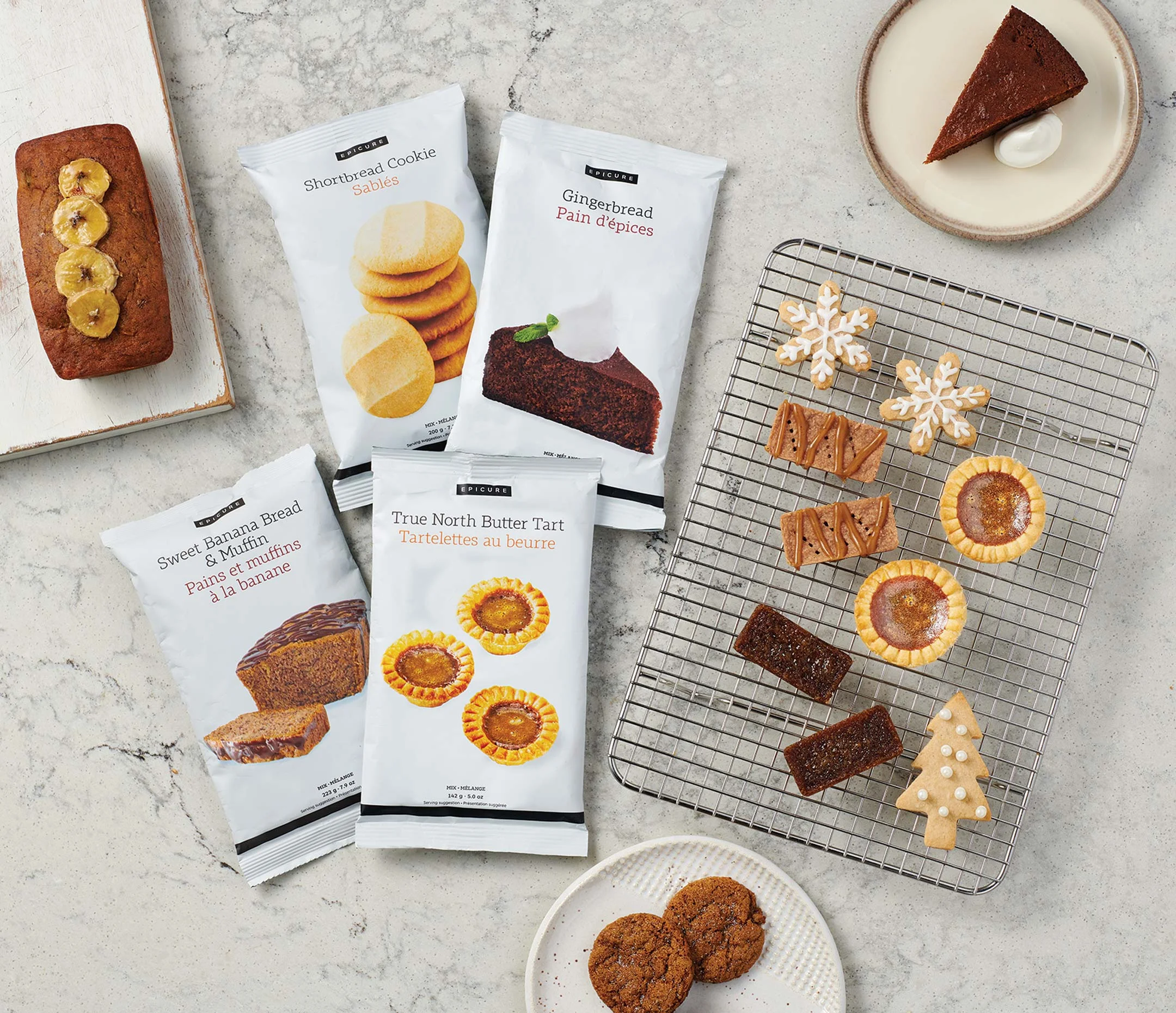 Bake up joy with classic, comforting, and easy-to-make treats that everyone will love! 
Collection includes:  
Cooling Rack (Set of 2)                                                                            
Gingerbread Mix (1) 
Shortbread Cookie Mix (1) 
Sweet Banana Bread & Muffin Mix (1) 
True North Butter Tart Mix (1) 
INGREDIENTS: Better-for-you baked goods that are low sugar, gluten free, nut free, and free from artificial ingredients. 
 QUICK AND EASY: Prep, bake, and cool in 30 minutes or less.  
ENDLESS OPTIONS: From holiday cookies, to muffins, and tarts, this collection includes something for everyone! Customizable recipes that can be made vegan and dairy-free.